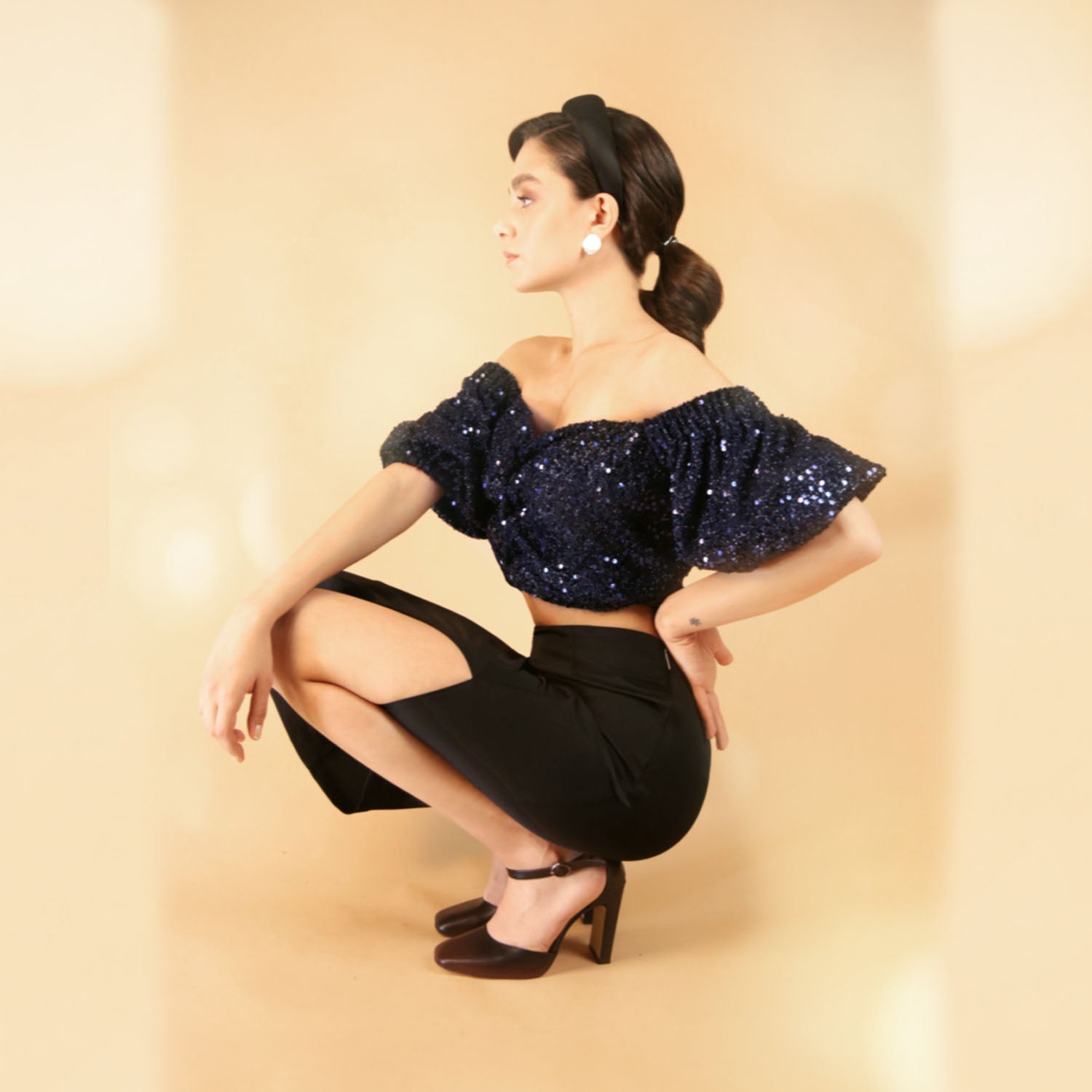 Description
Welcoming the winter collection with new color codes, bust2 emphasizes the strong winter romance created by blending cold waves with pastel tones. 
Reinforcing its simple identity with the strong materials it uses in its collections, the brand creates the savior pieces in the wardrobes of time-valuable women who do not give up their social life even in their busy work tempo. Bust2's "Seasonless Pastel" consists of permanent and cult pieces suitable for sustainable fashion.
With the "Seasonless Pastel" collection, you can find pieces that you can capture elegance and continue from day to night.
Sequin Navy Blue Croptop  is produced standart moldier sizes.
Model wearing size 36.
Composition: %100 Polyester.
Dry Clean only
---
Free shipping over 2000 TL